Sant Joan de Déu
Barcelona Children's Hospital
The Sant Joan de Déu-Barcelona Children's Hospital is one of the oldest pediatric hospitals in Europe, the first facility was built in 1867. Today, it is one of the leading university hospitals in Europe for childhood and adolescence, as well as for maternity and fetal medicine.
It offers a comprehensive, multidisciplinary approachto complex health care for pregnant women and children from birth to 18 years of age. At the same time, it takes special care of the human side, a trait that is clearly seen in the support it offers to children and their families.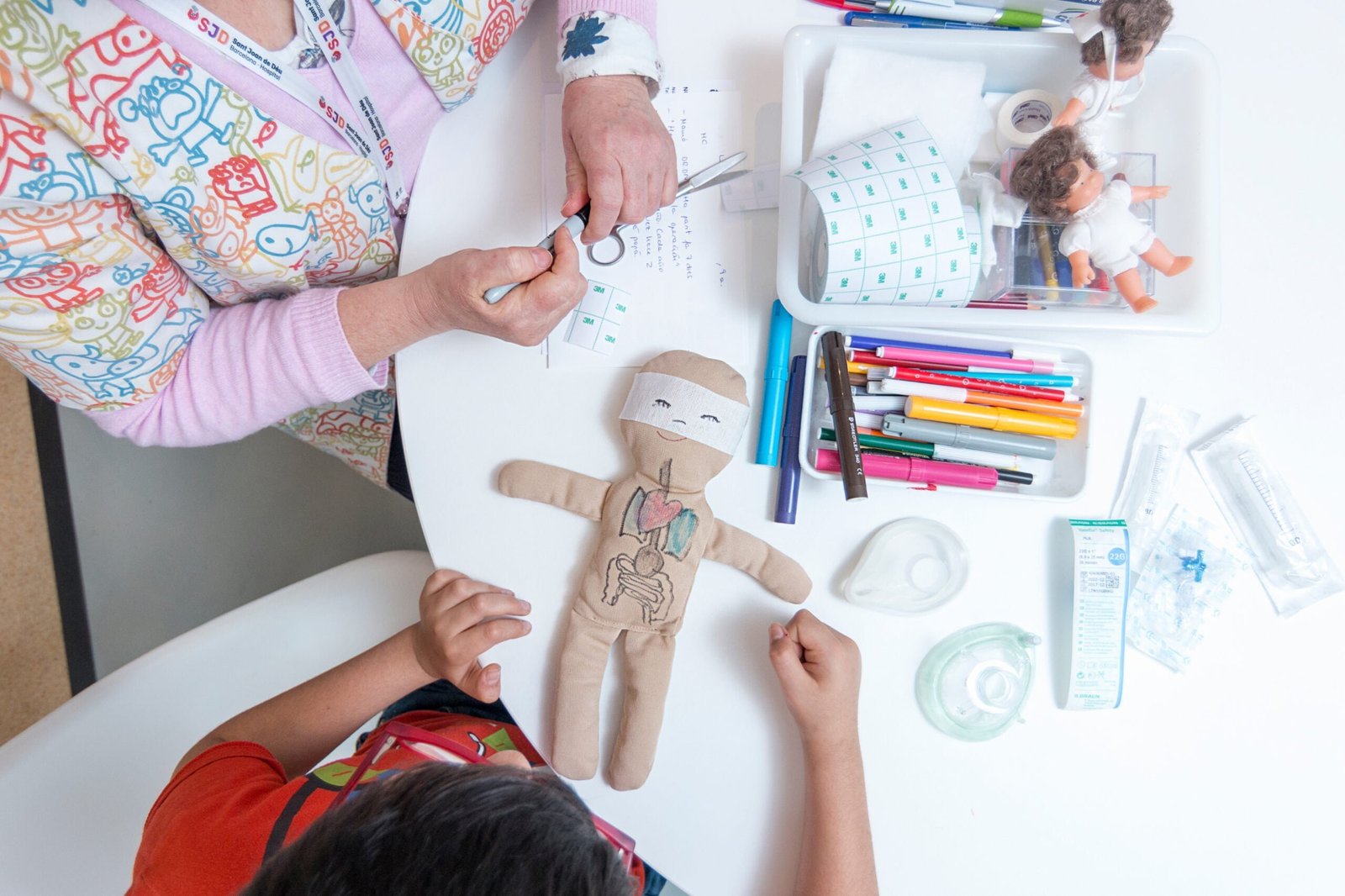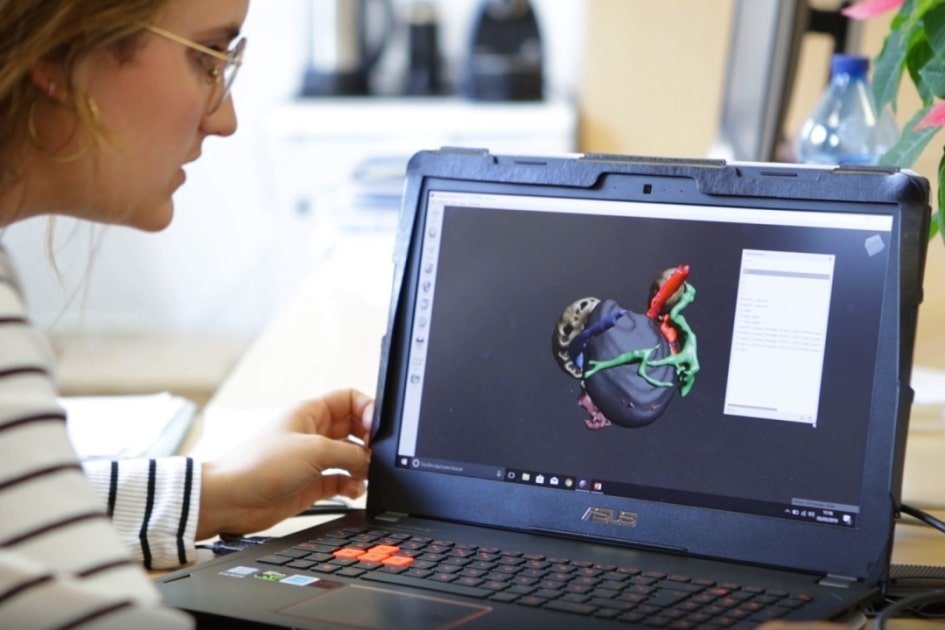 Our development is based on our high level of experience and specialization in pediatric and maternal care, research and teaching, the quality of our procedures, the focus of attention on the life of children and their families. According to all international indicators of quality and results, the SJD Hospital has a leadership position in various specialties.
These characteristics have attracted patients from Europe, the Middle East, China and other Asian countries, Latin America and Africa. Discover our specialties and procedures most in demand abroad:
SJD Pediatric Cancer Center Barcelona
In 2022, the SJD Pediatric Cancer Center of Barcelona was inaugurated, a facility at the service of children and adolescents with cancer and their families.
The objectives of this center are to continue to increase the capacity to cure cancer, to obtain new treatments, to reduce the sequelae and to be a center open to the world and with a vocation for service.
The extensive knowledge developed during years of treatment of this disease at the Hospital Sant Joan de Dèu now has a specific center where to achieve new goals and continue fighting against this disease.
The high level of the professionals, the wide diagnostic capacity, the advanced therapies such as CAR-T or the investment in research make SJD Pediatric Cancer Center Barcelona a world reference center in the treatment of childhood and juvenile cancer.
The hospital is among the Top five pediatric centers in Europe, in number of patients treated and specialization: we attend annually more than 25,000 hospital admissions, 200,000 outpatient consultations and 115,000 emergencies. Each year the hospital performs more than 14,000 surgeries and around 4,000 deliveries.
The SJD Hospital is associated with the Hospital Clínico Universitario de Barcelona, ​​being the best-known hospital alliance in Spain and one of the international benchmarks for highly specialized hospital care, teaching and research.
It has been accredited in 14 European Reference Networks (ERN) for rare diseases of the 23 that have been implemented for all ages, with the aim of improving diagnosis and treatment, as well as offering the highest quality of care. Among them, we highlight the accreditations for oncology, epilepsy, heart disease, neuromuscular and neurological diseases, inherited metabolic disorders, skin disorders, endocrinology and inherited cancer syndromes.
The hospital is the pediatric center of the Faculty of Medicine of the University of Barcelona. We offer more than 300 postgraduate programs in pediatrics and maternal health, with more than 12,000 attendees (see our educational website).
In addition, SJD Hospital is developing groundbreaking research in Oncology and Hematology (Immunotherapy for Neuroblastoma and DIPG; Viral Oncolytic Therapies in Retinoblastoma, Cell Therapy CAR-T in leukemias), Genetic Therapies for Rare Diseases (such as San Filippo Disease), metabolic diseases, adult disorders of fetal origin, oncology and infectious diseases). We have developed a highly internationally recognized Pediatric Clinical Trials Unit that currently conducts more than 200 studies in collaboration with the pharmaceutical industry.
The center is an active member of the International Network of Health-Promoting Hospitals and Health Services, as well as a founder of the European Children's Hospital Organization (ECHO).
The hospital has an International Patient Department specifically dedicated to serving international patients, which allows us to offer a fluid care process for children and their families. We have our own staff who can attend in Spanish, English, Arabic, French, Russian and Chinese.
Pº de Sant Joan de Déu, 2
08950 Esplugues de Llobregat (Barcelona)
Phone number: +34 93 280 40 00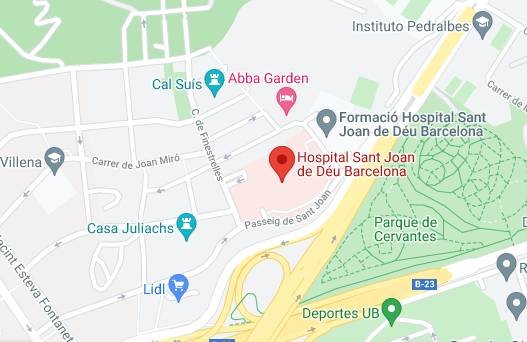 Send your inquiry to the Sant Joan de Déu Hospital