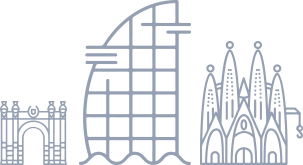 Hospitals in Barcelona are surrounded by great education opportunities
The quality of the Spanish healthcare system is excellent. It is highly ranked among the bests in the world. The system is well-funded and it has a large network of hospitals and clinics.
Barcelona is one of the Spanish cities that shine in the hospital's innovation environment.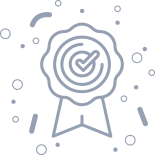 A city full of opportunities for future medical doctors
One of the main advantages for medical students in Barcelona is the availability of hospitals where they can do their medical student internships. For instance:
The Dexeus Hospital has a website dedicated entirely to training opportunities through master's and doctoral programs.
So if you are willing to study medicine or improve your knowledge in the most innovative medical techniques, Barcelona is a great place to go.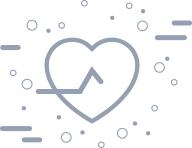 Medical degrees and bachelor's degrees in Barcelona
Education is always the beginning for excellence in any field. Barcelona has 5 different universities to study medicine and become a doctor, 3 public and 2 private:
Public medical universities in Barcelona
University of Barcelona
The University of Barcelona is one of the largest universities in Barcelona. It has more than 80,000 students and offers a wide range of medical programs. It is also a highly respected university, and has been ranked among the top 100 universities in the world.
https://www.ub.edu/portal/web/medicine-health-sciences/
Pompeu Fabra University
Pompeu Fabra University is another well-respected university in Barcelona. It has a student population of over 30,000 and offers a wide range of programs, including medical programs.
https://www.upf.edu/web/graus/grau-medicina
Automous University of Barcelona
The Autonomous University of Barcelona is another large university in Barcelona. It has over 60,000 students and offers a variety of medical programs.
https://www.uab.cat/web/facultad-de-medicina-1345754186109.html
Private universities of medicine in Barcelona
These are the main schools that offer a medicine degree, but they also have a lot of related programmes as:
doctoral programs
bioinformatics
biomedicine
biomedical sciences
biomedical engineering
In 2021 University of Barcelona was ranked as the 64th best place to study medicine in the world, being the first Spanish university ranked.
At Barcelona International Hospitals you will find the most prestigious hospitals in the city of Barcelona.
Send us an email with your questions and queries by clicking on the button.